Being a flight attendant isn't like your typical 9-to-5 job.  Even though, the working time of the flight attendant is very flexible, the early morning wake-up calls, irregular working hours, delays and flight cancellations schedules, difficulty in dealing with passengers.
Working on weekends and holidays makes some trouble while working. But still, due to the chance of exploring the world, salary and not having to take your work home with you, the flight attendant job is a lovable one among the crowd.
Some people may try to search about is there any alternative profession or the jobs similar to Flight Attendant. Since they like to work in the airport, they are eager to explore some other job opportunities. So today, I am going to tell you the possible jobs similar to Flight Attendant. Let's see them in detail.
Jobs Similar to Flight Attendant
Before you plan to change the career, think twice and confirm that you like and accept the upcoming job or not? Since, after you changed your career and feel that you do not like the job then everything should be wasted. Be careful before choosing your profession, since to move your whole life with that.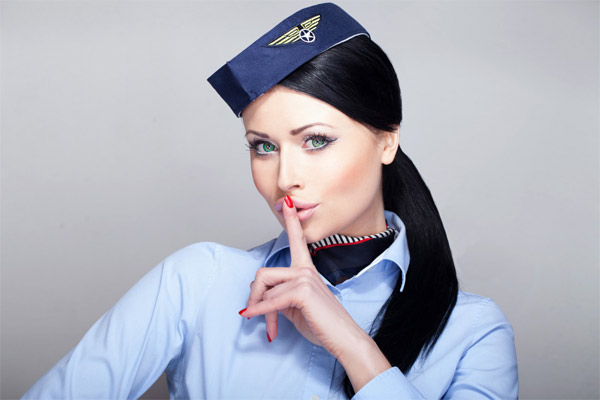 1. Airport Customer Service Ticketing/Gate
I found this job is very similar to the Flight attendants job. Airport Customer Service Agents help the passengers and their bags get from the front door to the terminal gate to onboard the aircraft, ready for an on–time takeoff.
The job nature of the Airport Customer Service is to assist customers with checking in, checking out, boarding, deplaning, ticketing, tagging/handling baggage, and dispatching flights on–time. The work is at the front/ticketing counter, gate area or baggage service office.
2. Reservation Sales
This is more or less like a customer service executive. The job nature is to assist customers in booking reservations. This will involve answering questions regarding fares, flight schedules, destinations, queries, and other related help to ensure a better travel experience.
3. Baggage Handler/Ramp Operations
If you like working outdoors and are a strong, safety-minded team player, then this is the job for you. The job nature is to ensure that the passengers' baggage arrives safely, Ramp operators lift, load and unload luggage, and transport baggage, mail, and cargo to and from aircraft. Sometimes, baggage handlers also operate ground support equipment such as tugs, tow tractors, etc.
4. Flight Superintendent
This is one of the best profession at the airport. Performing a critical role in the safe completion of a flight journey, Flight Superintendents provide coordinated assistance in the planning, monitoring, and support along the air route.
5. Cargo Operations
This job is good for those who do not like frequent air travel. The job nature is to assisting the cargo customers. This includes providing rate information, track & trace freight and resolve customer problems, sell cargo space, etc.
6. Flight Ops/Operations Customer Center
This includes various job opportunities such as technical writers, navigation specialists, and crew schedulers and simulator technicians.
The job nature in this field is to closely work with the pilots from hiring through on-going training and scheduling. Usually, the job is somewhat challenging, since you have to provide the critical support needed to maintain the high standards of safety.
In a Nutshell,
Hope now you are clear about the jobs similar to Flight Attendant. I always suggest being a flight attendant, since it will give more real world experiences and explore exotic locations in the world. But if you feel any difficulty in this job and try to change your career, then try the above similar jobs. All the best!