Congratulations on your decision to start your career as a Flight Attendant!
I am Jane Mendes and I am here @ Flight attendant training HQ to make your wish come true! I am a Flight Attendant Hiring and Training Expert at the leading Airlines. I have been in this industry for about 14+ years.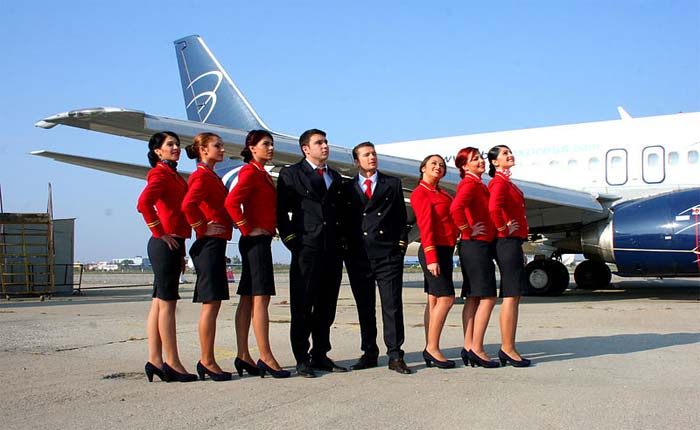 With my long 14+ years of experience, I like to help new and struggling people to find the career path from where they want to be in work and life so that they become successful flight attendants. To know more about me visit the ABOUT US page!
Do you think the Flight Attendant job is only to serve snacks and Beverages to passengers? Definitely NOT!
Yes, Flight attendants are getting paid to travel. But they are doing great service to passengers!
Flight Attendants are the faces of every airline. They are the representatives to their customers. A Flight attendant's duty is an extremely important one to retain the existing customers, which is why the airline's industry give much importance to them
Flight attendant Job is one of the most popular among job seekers today.
Day by day, getting a job as a flight attendant becomes tougher. This is due to the high wages and benefits they are getting. The average Flight Attendant salary in the United States is approximately $31,867.
You are entering a field that is in high demand, so your chances of getting a job and becoming a flight attendant are more than excellent!
In this competitive world, many people are struggling to become a flight attendant. So I am here to help you out! The Flight attendant training HQ provides you detailed guidelines to become a flight attendant easily.
Flight attendant requirements are the first thing you need to know before applying for flight attendant jobs at any airlines. If you possess the following requirements, you can apply for flight attendant jobs without any doubt.
But be aware that the requirement varies with each airline. So here I gave you the needed requirements to be a flight attendant. Just go through these requirements and prepare yourself for the interview.
Here is the ultimate guide to become a flight attendant at any reputed airlines.
Subscribe To Get More Updates.