Flight attendants spend a huge part of their lives on planes, so if you ever need any advice on what you should and shouldn't do on board, then these are probably the best people to talk to.
If you are a frequent flyer, you may often notice that some passengers like to kick off their shoes the moment they've settled down into their seats.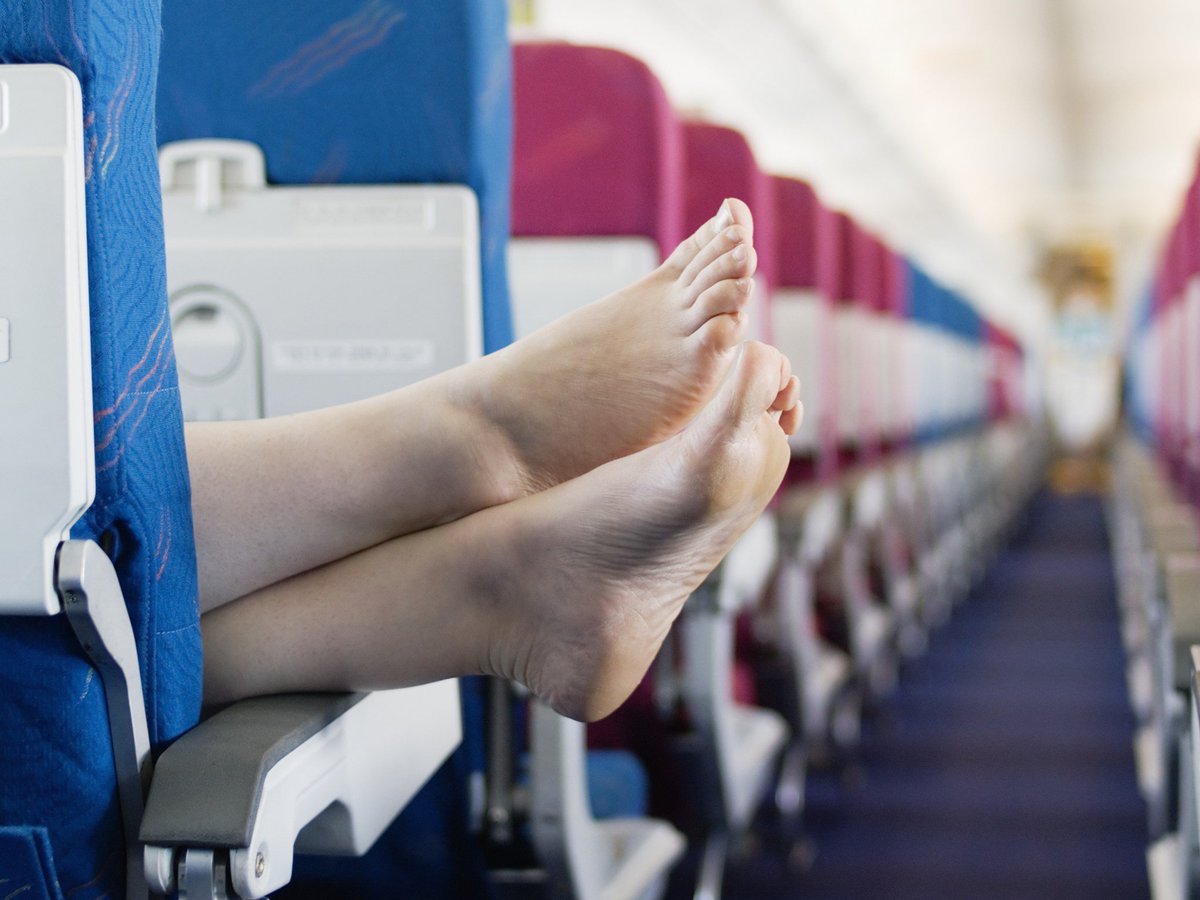 An ex-flight attendant recently responded to a Quora thread asking why passengers are asked to wear their shoes during takeoff. As an ex-flight attendant, I'm here to tell you that it is a dangerous thing to do. Why?
Besides stinking up the whole cabin, footwear is essential during an airplane emergency, even though it is not part of the flight safety information.
During an emergency, all sorts of debris and unpleasant ground surfaces will block your way toward the exit, as well as outside the aircraft. If your feet aren't properly covered, you'll have a hard time making your way to safety.
Imagine destroying your bare feet as your run down the aisle covered with broken glass, fires, and metal shards. Kind of like John McClane in Die Hard, but worse. Ouch!
A mere couple of seconds delay during an emergency evacuation can be a matter of life and death, especially in an enclosed environment. Not to mention the entire aircraft will likely be engulfed in panic and chaos.
So, the next time you go on a plane trip, please keep your shoes on during takeoff, even if it is uncomfortable.
You can slip on a pair of bathroom slippers if you really need to let your toes breathe. They're pretty useless in a real emergency evacuation, but at least they're better than going barefoot.
The bathroom isn't the only reason you should keep your shoes on on a flight. When a passenger gets sick on a plane, the carpet is only spot cleaned. A cleaning crew will take care of those gross spots, but they won't clean the whole area where germs could have spread.
We know it's tempting to kick off your shoes and relax on a flight but it's best to keep them on. You'll be a lot cleaner and the people sitting around you will most likely thank you for it, too.